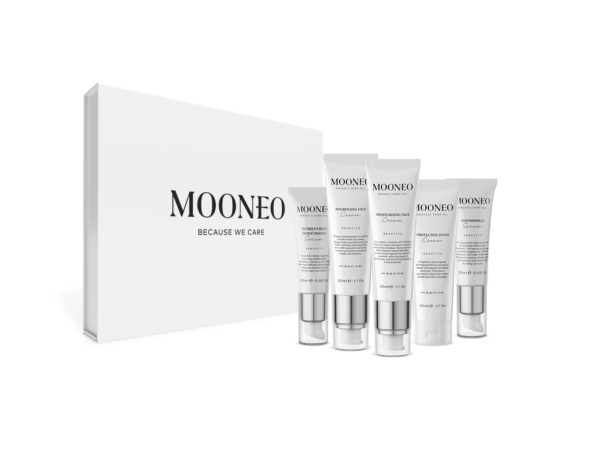 MOONEO gift bundle
Nutrient rich formulation to give You desired feelings
An organic, essential daily formula helps to restore the skin's natural elasticity and glow. Hemp oil and CBD extracts rejuvenate skin, protecting it against the wear of weather, reducing signs of tiredness, and promoting healthy moisture levels.
Skin feel
Hydrated and balanced, cooled.
Helps with
Replenishing the skin barrier
Healthy hydratrion
Daily maintenance
Revitalizing pores
Directions
Apply onto your clean face or hands every morning for extra hydration or before sleep to repair skin overnight. Massage gently until it absorbs. For external use only. Do not swallow and keep out of reach of children.
€142.00